Model 6' 180lbs wearing a large.
This shirt fits true to the size.
Free size exchanges.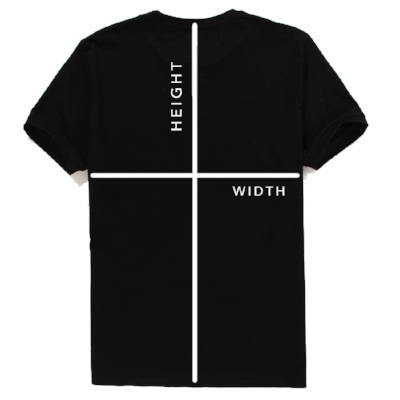 Size
Height
Width (cut to cut)
This shirt is made from up-cycled 100% organic cotton. It was originally made in the USA and became leftover stock on a manufacturing floor. We saved it from disposal and turned it into a bad ass new shirt at our facility in Toronto, Canada.
By offsetting the production of a new garment this shirt saves 2600L of water, 1/3 pound of pesticides and about 9 pounds of carbon emissions.
All our products ship in completely biodegradable packaging, iincluding biodegradable tape. No plastic packaging whatsoever.
All our apparel is limited edition to work towards a zero-waste inventory model.
"The most sustainable good is the one that already exists"
This shirt is made from 100% up-cycled fabric.
100% Organic Cotton.
Soft hand feel and light weight.
Wash this is in cold water and hang to dry (uses less electricity).